Lawyers presentation folders are an effective tool for getting new clients and developing additional work from existing clients.
Presentation folders can provide information about your staff and explain how your services will help solve legal problems and achieve outstanding results. Read on to learn how presentation folders for lawyers can benefit your firm.
How can you use your Lawyers Presentation Folders
Carry on your presentation folders to all your meetings, events, conferences and more. Display brochures, flyers, business cards and all kind of marketing materials you can use.
Take advantage of all space in your presentation folders, you can display your law firm history, contact information, areas of work, and share your online presence.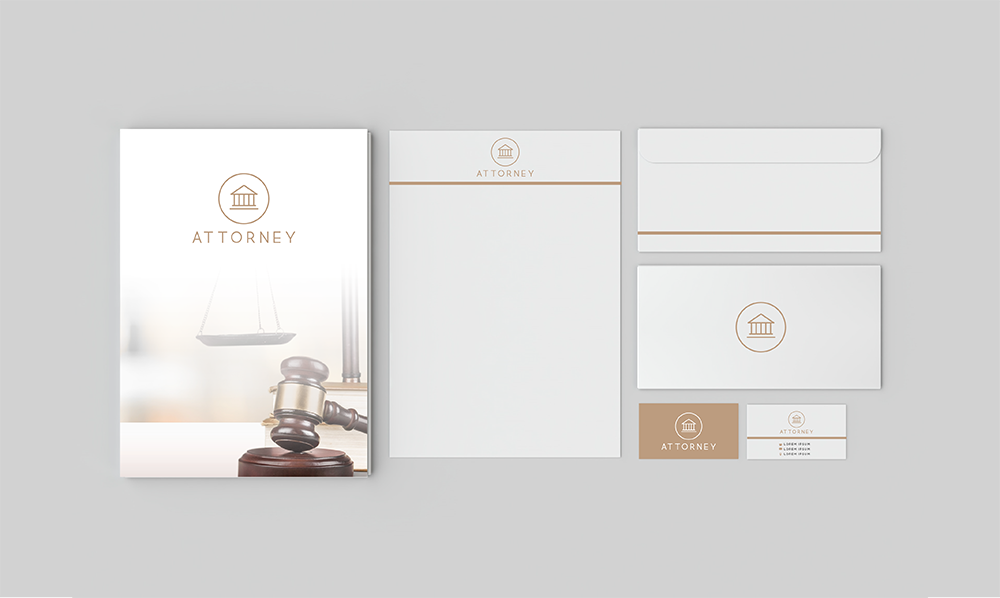 Don't limit the information you can share with your presentation folders. Have a little biography of your performance as a lawyer. This will give you extra points on marketing issues.
What about the Design
Professionally designed presentation folders will enhance your professional image. The folders' content can include lawyer names, practice areas, office hours, and contact information.
It can also express your commitment to your clients. Carefully select photographs and stress your firm's competitive advantages. Use high quality paper, attractive ink, and a logo to make it memorable.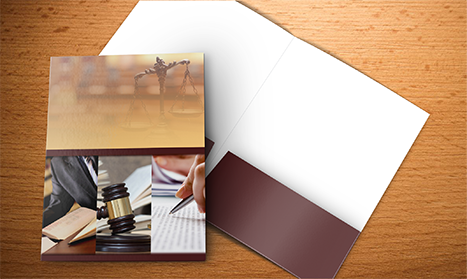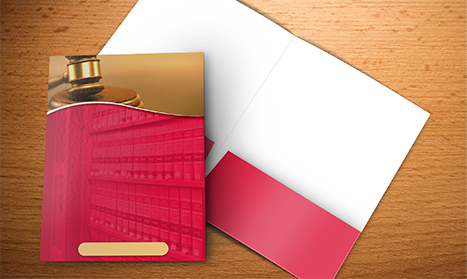 We offer Free Graphic Design to give you the best service of all.
Customized Presentation Folders
Customize your own presentation folders are quick, easy, at the lowest prices. Add custom pockets -vertical and horizontal options- to approach your unique design.
Also, customize your presentation folders slits - half moon, hockey, diagonal - to highlight your business cards; or any other marketing tool as brochures, flyers, and CDs.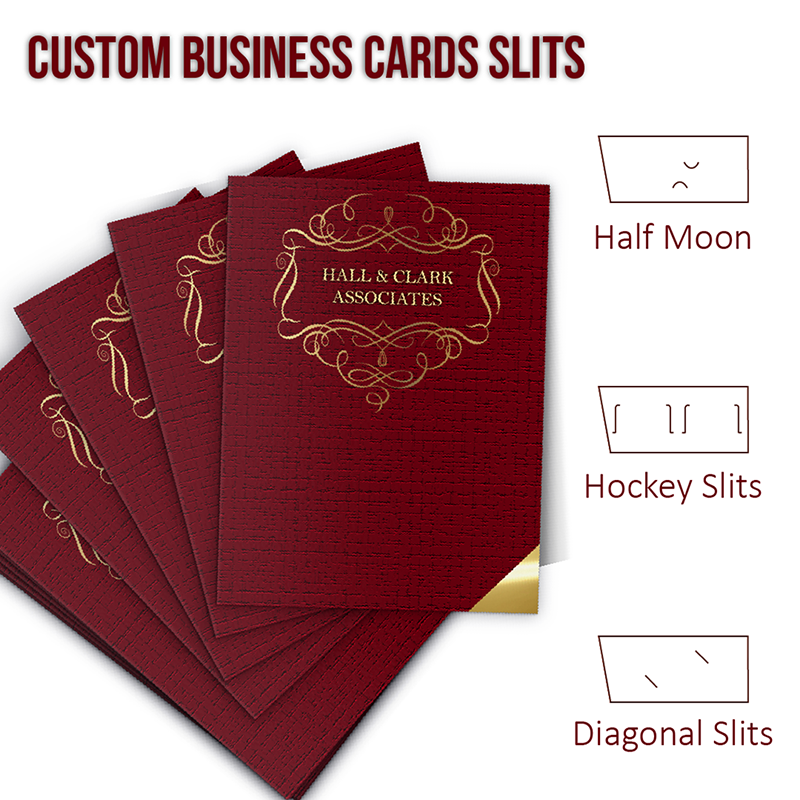 PresentationFolders.ca offers you the lowest prices, with Free Graphic Design and Free Shipping all across Canada. Contact us to place your order NOW!
Get the best possible look for your Lawyers Presentation folders
Lawyer's presentation folders need to look professional enough so that the clients reading it will take your firm seriously.
It must also reinforce the marketing message that you are trying to portray. Contact information should also be easily readable on the folder, with a specific call to action.
The slogan must be clearly identified to impress clients. This will take the marketing of your firm to a high level.
If you want to know more about PresentationFolders.ca, come to see our Pocket Folders Designs and contact us to claim our services.