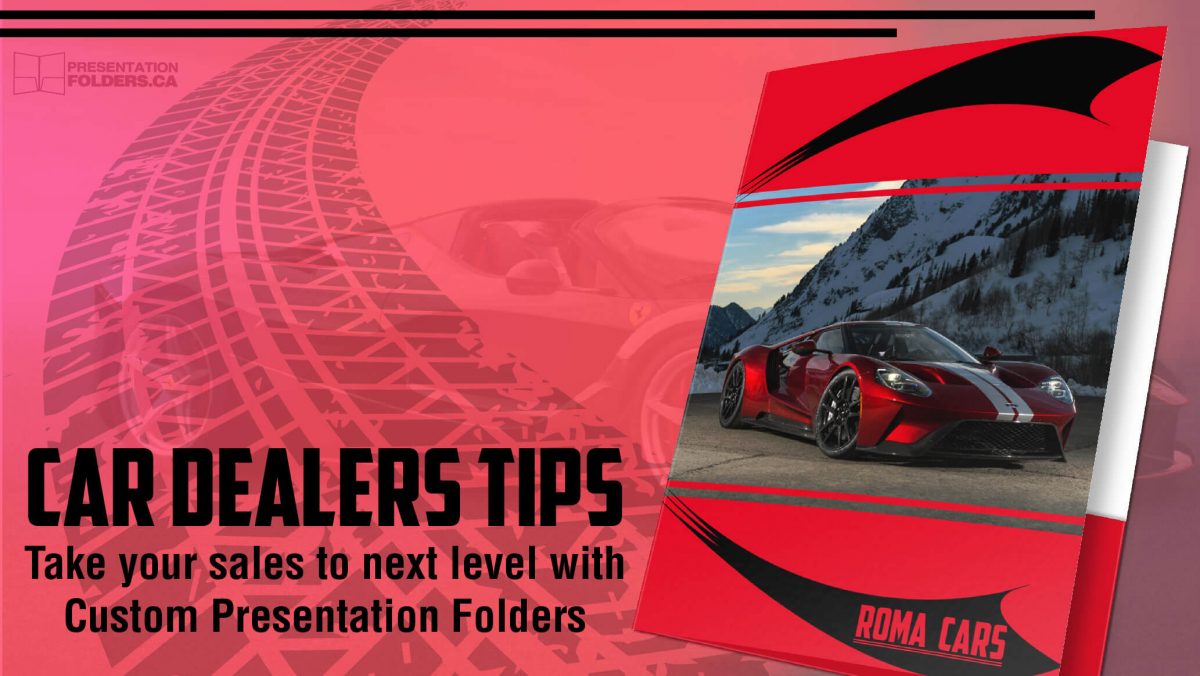 Car Dealers business starts with the presentation - Details and Image are key to building a strong, long-lasting relationship between car dealers agents and customers.
Organize business proposals, sales prices lists, quotes, insurance documents or anything else you need with your car dealers presentation folders. If you want to close that sale, you have got to treat your customer right. Details will make your deals close or not; presentation folders are a detail that goes a long way towards making a great and lasting impression on customers.
Here we show you how your customized presentation folders will take your sales to next level.
Build a Lasting Relationship
Car dealers agents also have a lot of opportunities to build a lasting relationship. If you want your customer to keep coming back to you, then you've got to make a seriously good impression on their first visit, and especially on their first purchase.
It's easy to make the experience a nice one, but you've got to make it an experience that stands out and that they will not forget. You have to make sure that your customer remembers you, especially by the tools you hold, as your presentation folders.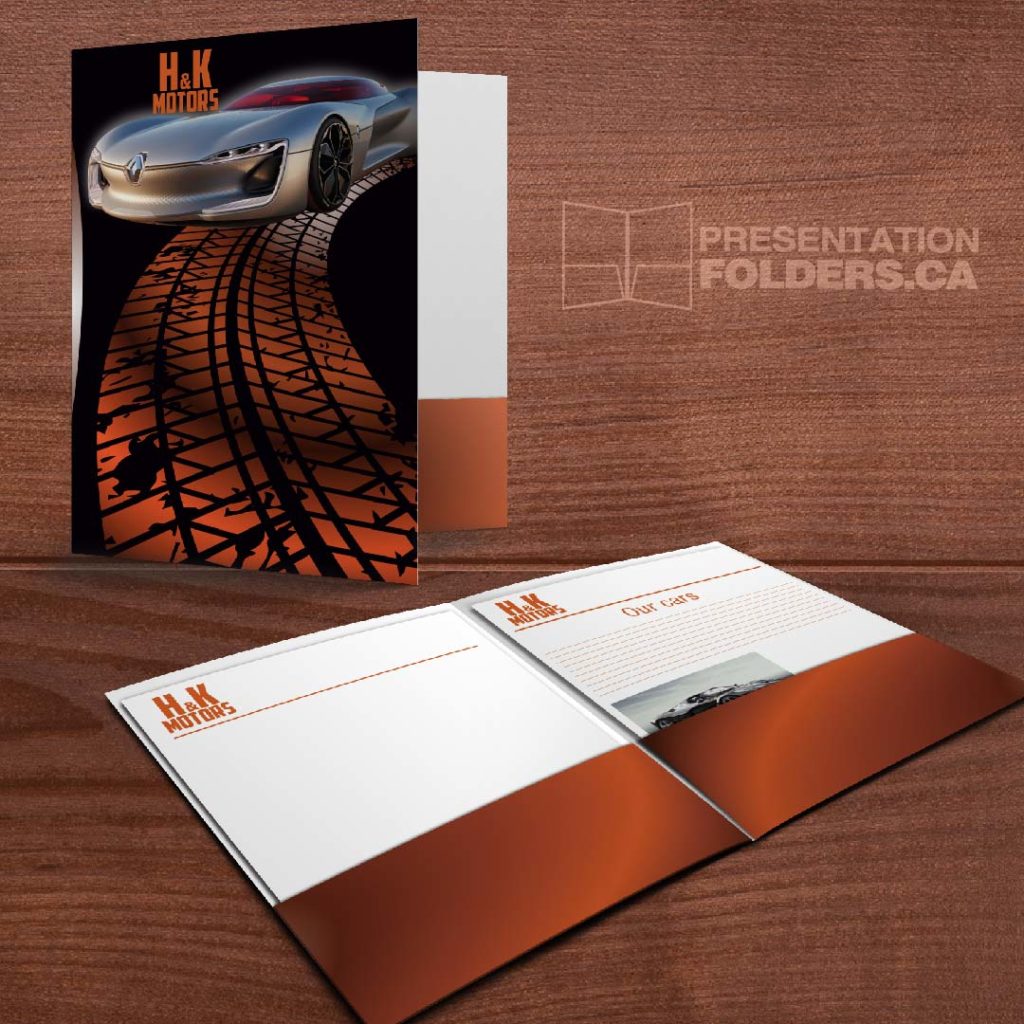 Keep Organized your Car Dealers Presentation Folders
Step back for a minute and think about what you are actually providing to clients. Presentation folders are a detail that goes a long way towards making a great and perdurable impression to customers. Just think about the moment to close the deal.
You've sold the car, you've signed the papers, and then you hand them all over to the customer. Where do they put them?
Hand them the papers in a professional, high quality, customized presentation folder that has your name and logo on it, contact information, social media networks, and all data you can share with them.
This gives the customer the feeling that you care about them. It also creates an impression and image of professionalism, of high quality, of concern for details.
Customize your Presentation Folders for Car Dealerships
Presentation Folders for car dealers can be an agent's best friend if you take advantage of every detail.
Attractive and informative marketing materials, such as product flyers and budget sheets, organized in a folder, offer to car dealers agents reasons to call a potential client for a meeting, make a professional first impression and leave more than just a business card behind.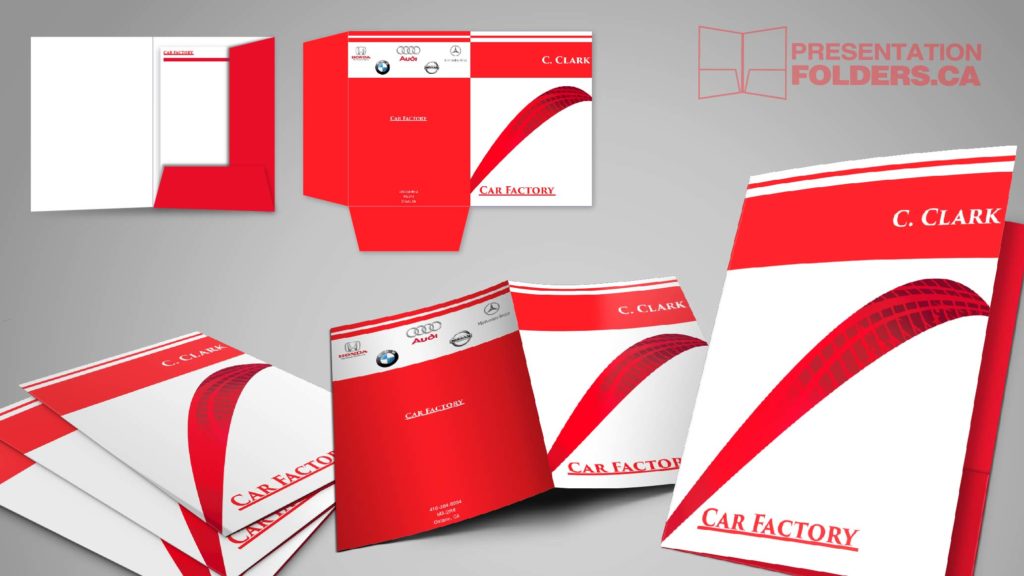 At PresentationFolders.ca, you can design the perfect presentation folder for your needs, featuring your company logo, and the logos of the lines you stock, in just simple easy steps.
We offer Free Graphic Design service to lead you on the right path to take your sales to next level. Request our presentation folders to increase your closed deals, have a lot of purchases and guarantee the success of your car dealers business.
If you want to know more about PresentationFolders.ca, come to see our Pocket Folders Designs and contact us to claim our services.