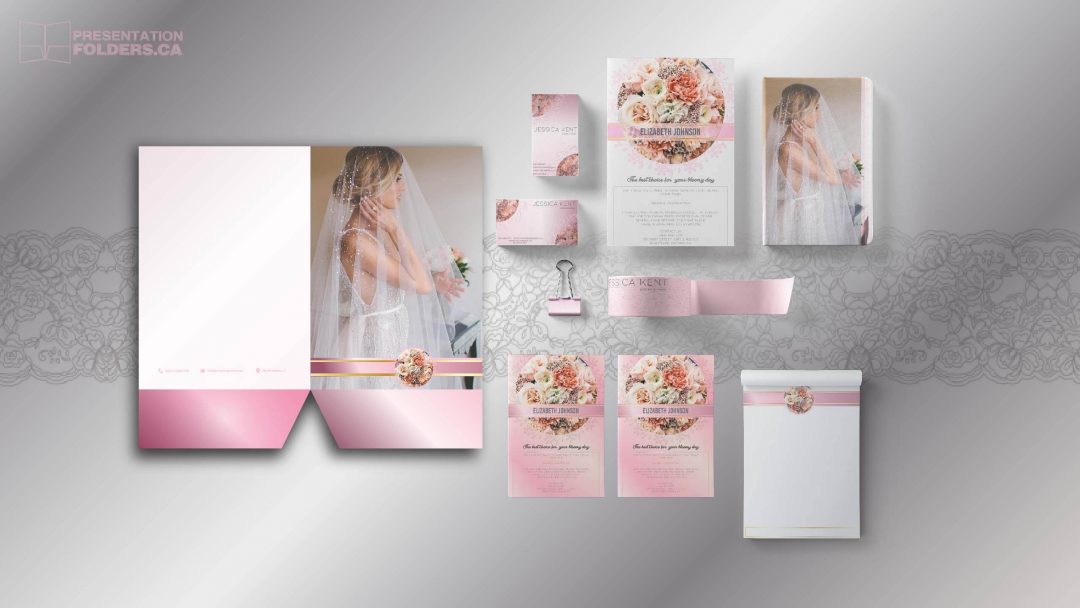 Event Planning, Marketing
Posted on August 31, 2018 at 4:38 pm by NJ
Marketing tools have survived to the known Industry 4.0; even when almost all of the communication channels are digitized, they remain an affordable way to catch potential customers.
Wedding planning business is one of the most competitive business on now, planners hoping to make a name for themselves need to work extra hard to build their first database.
One of the hardest things they do is working against the fact that wedding planners can't keep the current customers. To stay afloat, you must generate new leads on a consistent basis.
As wedding planners, you spend a lot of time marketing online with websites, blogs, and social media accounts as Facebook, Instagram, Twitter and more. But that doesn't mean you can skip having printed marketing materials that you can share to get new clients when you network or exhibit in bridal shows and wedding expos.
This is where printed marketing tools come into play, and we listed some ideas for landing new clients, taking advantage of each one to increase your databases and get more closed deals.
Developing Marketing Tools

The hardest part of selling yourself as a wedding planner is that people don't know how far can you go. One way to prove your expertise as a committed wedding planner is by sharing it through real content marketing.
Become the local expert on wedding planning with your digital channels, as a well-designed website, news blog, testimonial photos; and can´t forget your printed materials as presentation folders, business cards, flyers, brochures, notepads, letterheads, and more.
Make lasting impressions to your leads with stunning marketing tools. Click here to go our Marketing Materials Section.
Presentation Folders for Wedding Planners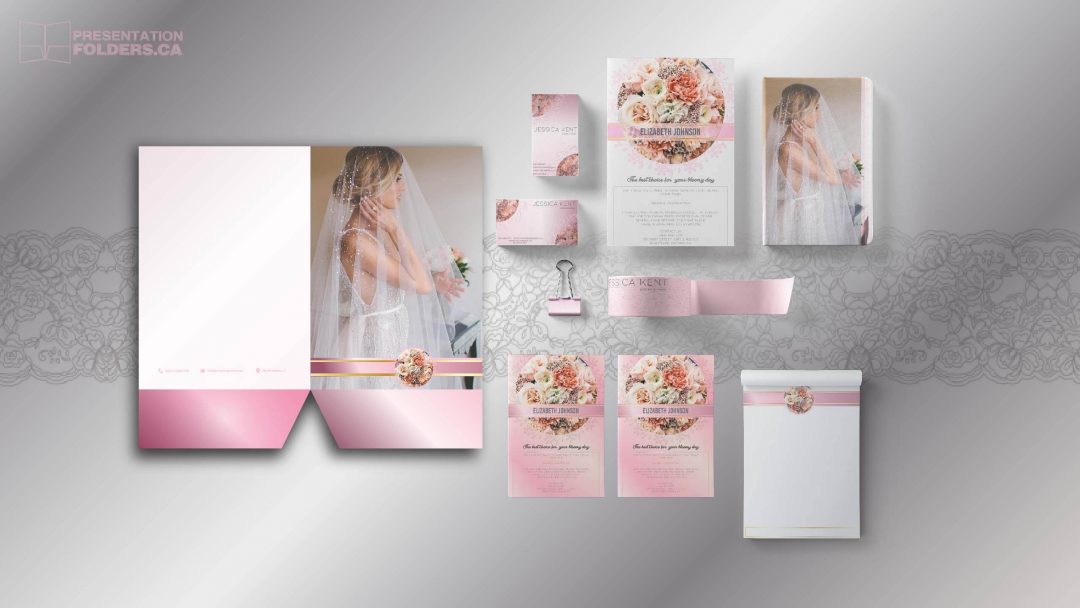 Presentation folders will allow you to deliver important documents and marketing materials in a well designed and highly professional pack. Easy to handle and approachable everytime you need.
Display your marketing materials professionally, with delicate designs, taking advantage of each piece of your presentation folders. Network to partners to gain more leads and keep close to those who you worked for -they could be a springboard to get new clients too.
Increase exposure featuring pictures and layout of the property, architectural details and other important features that represent your professional look.
Business Cards through vendor partnerships
A fact you can't deny is the value of reaching prospects at the time they are shopping for wedding-related services.
Having a committed vendor hand out your business cards to their customers is the best advertising you can get. Your target vendors list here should include flower shops, wedding venues, stationery stores and of course, bridal wear outlets.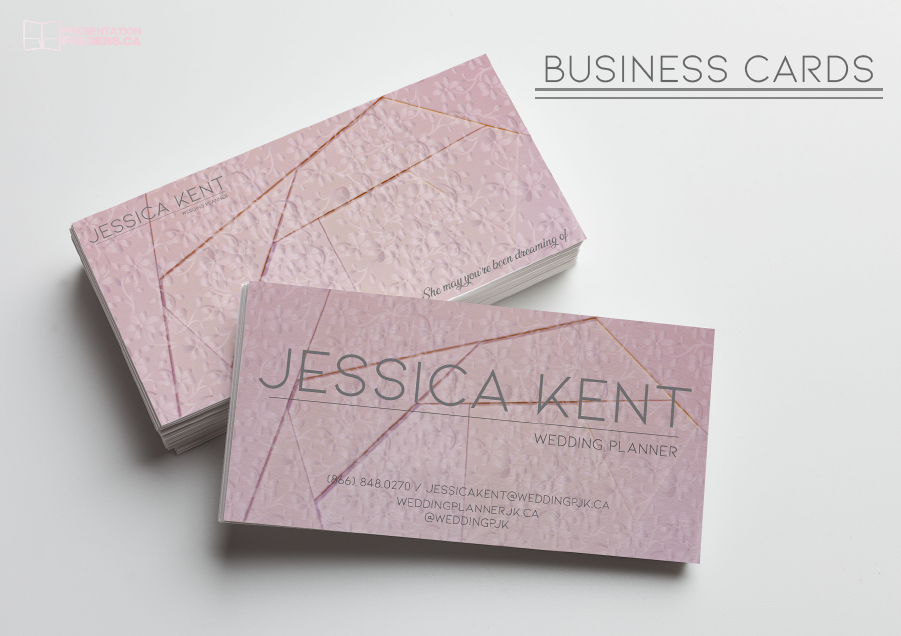 Some of these places will display your material without payments, but if you want fastest results, then you should offer some incentives. You can partner with the stores to use their services exclusively, or even add discount coupons to your cards to track response rates.
Flyers to blow up your service
There are two main reasons why flyers remain as a powerful marketing tool - first, people still prefer to hold something they can touch, feel, and save for another time; secondly, it is also effective because you decide the composition of design.
Key elements of a well designed flyer are:
Have a good headline. Customers want to know what can you do for them.
Make a clean layout. You have to go for a design that is eye appealing and catchy but easy to read and understand.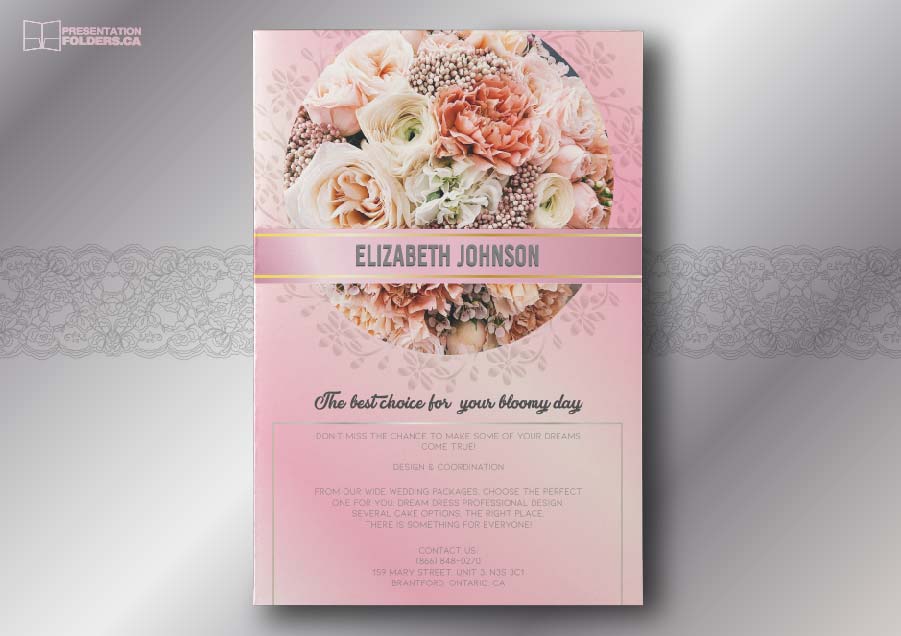 Briefly explain your services and what are the benefits to buy them.
Discount and promo coupons to incentivize customers.
Display your contact information.
Notepads to remembrance
Wedding planners dream of having their customers promote their company. This can be easily done with notepads.
Notepads offer a lot of creative freedom. They can vary in sizes, shapes, colors, paper textures, and graphics. This marketing tool can be designed to portray the personality of your business, or promote a functional use, such as "To-Do List" or "Shopping List." which is perfect for Wedding Planners.
It's a fun way to promote your business that your customers will enjoy using.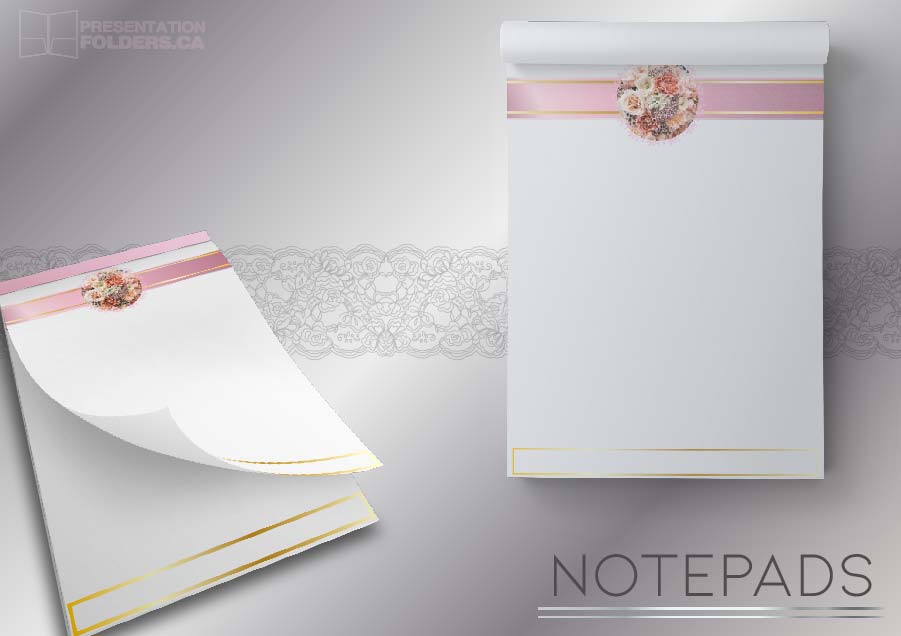 Think about how often you use notepads to write down notes, capture inspire thoughts, or even make market lists. Now imagine that your notepad, with your business' logo and slogan, is being used several times a day, and even being passed along to other people. All of those notes add up to a powerful marketing agent for your wedding planning business.
If you want to know more about PresentationFoldersca, contact us to request your Free Sample Kit and start to enjoy our products.
PresentationFoldersca Team