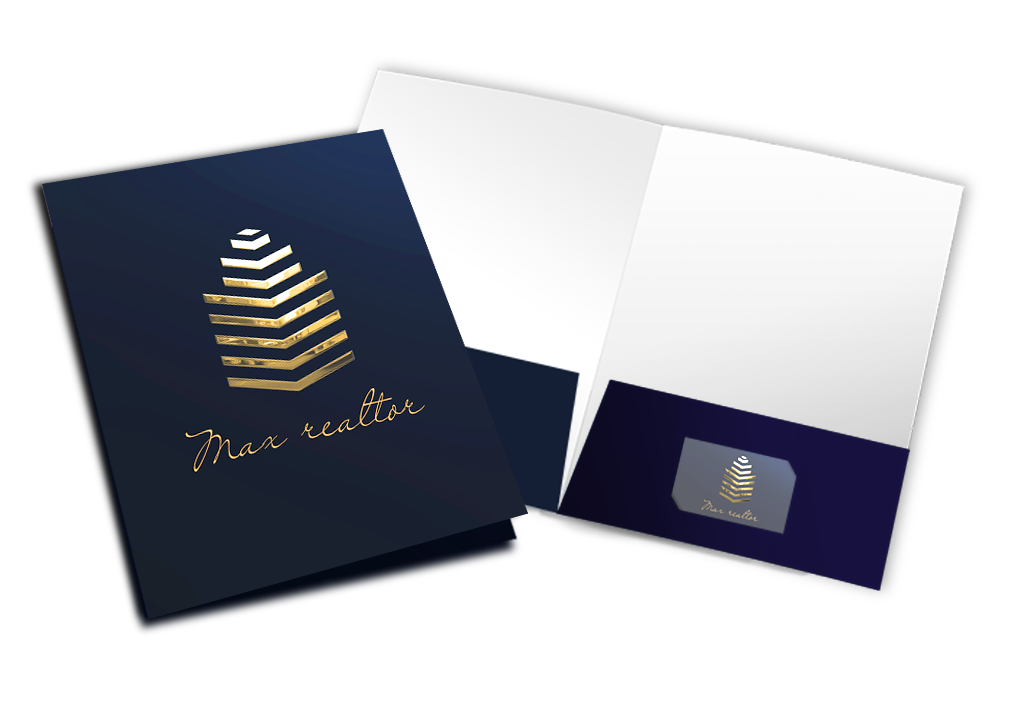 Where small businesses get Luxury Imagen
Presentation Folders Company, helps small business owners create expertly designed, and luxury finished business cards, presentation folders and a wide range of customizable small business marketing products; real-time access to expert ideas and assistance for people who need a hand; and a simple, straightforward experience for those who know exactly what they want.
Print real foil, cost-effectively, without the need for dies and molds for short to medium runs; includes option to use variable data and personalize products using real foil to achieve unmatched foil enhancement results.
Print selective spot varnish for short to medium runs, digitally recreating the effect of traditional analog flat varnishes, but without the set-up time or mess.
Achieve the effect of raised glossy embossing/textures, enabling PSPs, folding carton converters, designers and brand owners to transform ordinary products and applications into extraordinary creations.